Why Modern ERP is the Right Fit for Engineering Companies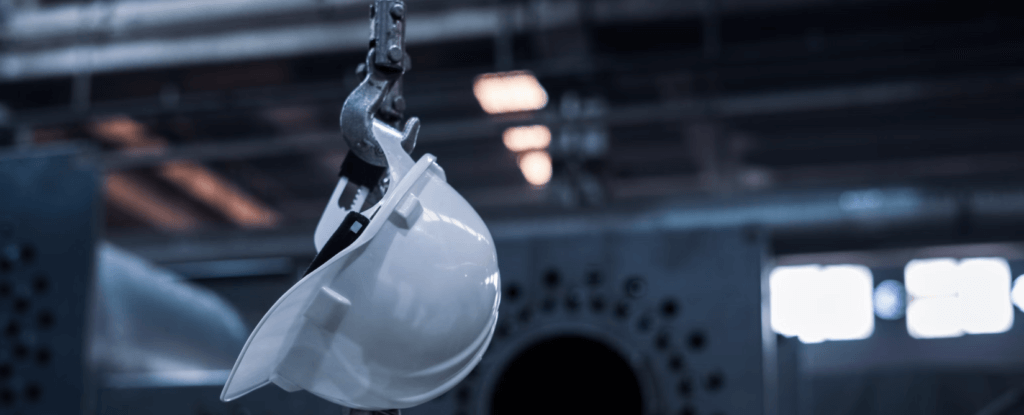 In recent decades, software has become ubiquitous. Almost all engineering firms – be they in the business, military, mining, or transportation sectors – rely significantly on software systems like modern ERP. However, most of these firms are still operating out of one of two possible software strategies that are ill-equipped to deal with the rising rate, pace, and demands of modern trade.
What is your current software strategy
A. The custom-built business software strategy. This is where a homegrown system was built for the company a few years, or decades ago, typically at great expense to the organisation, with lengthy development and deployment times. It is rife with pitfalls: rigid and inflexible, it doesn't scale well, nor does it integrate well with other best-of-breed systems. Support and development usually depend on the people who built it, so progress is slow, if at all, causing the system to fall into disrepair and become outdated.
B. The patchwork software strategy. Hardly a 'strategy', this is where the business haphazardly bolts on single-purpose systems as and when needed, in order to meet every business function's need. This approach causes continuous frustrations at all levels of operations.
These are probably your current frustrations
– Non-communicative / collaborative systems
– Disjointed information flow
– Document version-control issues
– Human errors
– Bottlenecks and unmet deadlines
– Unsatisfied clients
– Uninformed business decision-makers
– A bloated, overburdened admin team
First, Understand the Role of Business Operating Systems (BOS)
Business Operating Systems (BOS) – or to use the phrase that Gartner coined mid-90's: Enterprise resource planning (ERP) systems – provide businesses with a centralised, integrated solution that houses all the information and transactional data of the entire business in one place.
Organisations seeking to manage their staff, sales, operations, business as a whole effectively, all rely on BOS benefits.
– Effort, schedule and cost estimation
– Unified data collection
– Dashboard project and production tracking
– Effective sales and CRM management
– Monitored stock and inventory control
– Fast, accurate finance management
– Real-time business intelligence
BOS stores, processes, organises, and analyses all captured data in a single database. This removes the need for spreadsheets and patchwork systems to manipulate and calculate data, and allows all departments to work with the same information. This also means reports are automated, accurate, and instantaneous. BOS brings together customer management, human resources, business intelligence, financial management, inventory and project capabilities into one system.
Then, Understand the Difference Between Traditional and Modern ERP
Traditional ERP is associated with those big-brand solutions that insist the business processes are moulded around their functionality. Rigid, massively expensive to procure and support, they also require significant investments in the hardware needed to run them. Prior to the availability of cloud services, the only option for ERPs, or BOS, was to be housed on local servers and maintained by IT staff, or an external IT support supplier.
Modern BOS emerged with cloud technology. Cloud allows business software to be stored in the cloud, inside a secure data centre, and accessed by users via an Internet connection. With cloud ERP there are no additional hardware costs, server insurance, or IT support costs associated with traditional BOS. Additionally, users can work from anywhere, at any time, facilitating the growing need and demand for always-on, mobile, office-anywhere functionality.
Modern BOS is also more flexible, versatile, and typically more affordable than traditional ERP. Because of this, business operating systems are now no longer only suited to large conglomerates but give mid-sized enterprises big-brand functionality. Able to process large volumes of data, unlike legacy ERP systems, it supports digital transformation strategies and gives instant access to meaningful data.
Next, Discover the Engineering-Specific Benefits Modern ERP brings
1. Improved planning. Improper planning in the framework of an engineering company can cause substandard completion of projects, dissatisfied customers, and ultimately, lowered revenue.
Engineering firms can incur heavy losses in the form of labour costs, penalties, and loss of clients due to poor planning and delivery. BOS supports the planning and procurement of the requisite raw materials, effective use of resources (staff and machines), and meaningful deadline scheduling. It can be deployed to calculate and control expenses and allocate budgets. It also prevents unnecessary downtime and contractual issues with clients throughout the duration of the project.
2. Streamlined project management. Distributing tasks and monitoring progress across several workstations and locations can be challenging. With the help of a BOS system, engineering managers can easily track the progress of each project, spot and prevent bottlenecks, delegate tasks to the right staff, and keep track of productivity with just a few clicks. Real-time dashboards give instant visibility into the entire production process, ensuring projects are met on time, costs are controlled, and that customers are satisfied.
3. Better cost and revenue estimation. Most engineering companies work on a tender basis for projects. In order to bid on a project they need to first calculate costs accurately in order to provide a realistic, but a competitive estimate. BOS software can be used to effectively estimate on raw materials, designs, labour, and how long it will take to deliver on a project so that the actual costs are close to estimated costs. BOS software also gives business decision-makers insight into profit and losses per project. This allows for improved time and costs management for future projects.
4. Consolidated exchange of information. Larger engineering companies deal with multiple projects and clients simultaneously. Using spreadsheets to capture and process tasks and information is an inefficient, time-consuming, error-prone process that exposes projects and companies to risk. BOS software promotes clear communication and secure information flow, with user-specific security measures that limit access to sensitive information, and controls the flow of data up and downstream.
5. Accurate decision-making process. A recent Gartner survey found that 87% of businesses have low business intelligence and analytics maturity. BOS provides a centralised system with inbuilt BI and analytics that can rapidly process masses of data. It offers a holistic view of staff, projects, or an entire organisation, prior to making decisions.
6. Increased ROI. BOS software allows engineering organisations to automate processes that were previously manual, time-consuming and labour-intensive, allowing these expensive resources to be deployed towards more revenue-generating tasks. Modern BOS also provides visibility into overheads, and material and equipment expenses, while lowering IT costs, eliminating unnecessary downtime, and ensuring project deadlines are met. All of these work towards greater ROI.
Finally, Choose the Best-Fit ERP System
There are hundreds of software providers available, so it is understandable that choosing the right BOS system can be daunting at the onset. To help, here is a quick guide that will give you the right questions to ask and points to consider in terms of features and subscription options.
1. What features are included, and what are add-ons. At the core of all BOS systems is the ability to integrate an entire business into one system.
At the very least, the ERP should be able to deliver on financial management, business reporting, inventory control, and sales management. For engineering firms, it is imperative that your BOS solution has the ability to streamline complex operations processes.
Be cautious of solutions that insist you purchase each module as an add-on, as these costs can accrue quickly, and the temptation may arise to not integrate every aspect of the business, mitigating the benefits of true BOS functionality. Also, although these separate add-ons may be configurable, they typically limit meaningful customisation.
2. Does it help you reach your goals and objectives? Investing in and deploying a BOS solution can be disruptive and expensive, so make sure the solution accommodates your long-term objectives. Things to consider: can it scale users and operations to accommodate future expansion plans? Does it provide multi-warehouse, multi-currency, multi-location functionality if the business expands beyond a single location?
3. How flexible is the solution? This is critical. If your prospective BOS solution does not adapt to your business needs, that means your business will have to adapt to the software's structure and limitations. Ensure your BOS is highly flexible, that it can integrate with other systems where needed, and that it supports your deployment needs.
4. Assess the system requirements. If you opt for a modern ERP that will be hosted in the cloud, then you will need a dedicated internet connection and devices that are internet-enabled. If you decide on an on-premise option, then discuss with the vendor what the technical requirements are to host the solution on your server. Any additional IT spending will need to be factored into your decision-making.
5. Does the vendor provide support and training? The software itself is only one aspect of ERP investment. The real measure of value comes once the implementation project is completed and users start using the system on their own. To do this successfully secure a BOS partner who is interested in long-term relationships provides ongoing support and training, knows your business deeply, and is available to customise the system as you grow.
The fast-paced landscape of modern business demands that businesses use technology in order to remain relevant and competitive. By using modern BOS systems, businesses increase the velocity of operations and achieve greater efficiency in meeting overarching business goals. Investing in BOS software will future-proof engineering companies, and ensure greater productivity and efficiency across the board.
Looking for BOS ERP? We're BOS experts. Speak to us about deploying BOS Enterprise software in your engineering firm.