Why Cloud ERP is Your Business's Vaccine Against Future Disruptions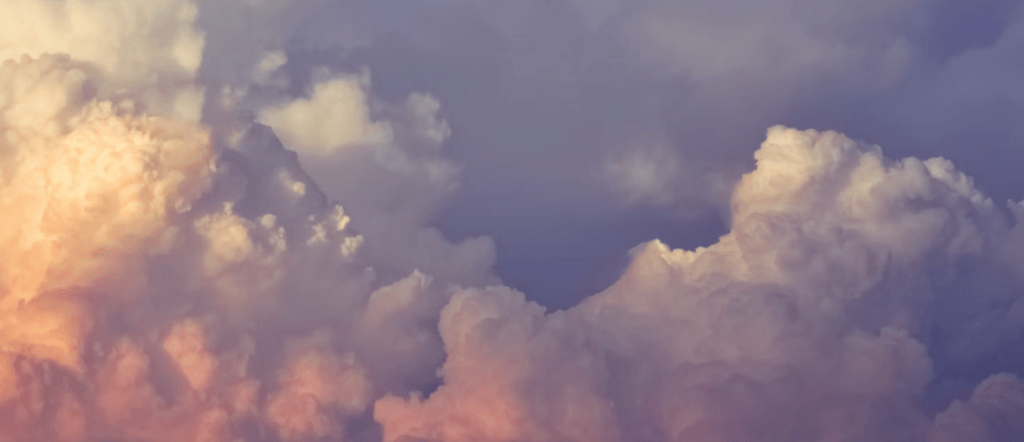 The last year has been a tremendously strenuous year for manufacturers, supply chain and distribution organisations. The global pandemic – amongst other external factors – meant that disruption was the name of the game. Companies with on-premise legacy ERP systems struggled to make changes quickly and employees who suddenly needed to work remotely were hamstrung and cut-off. This is where cloud ERP comes into play.
Companies that were already equipped with a cloud ERP system had the flexibility and agility to better deal with all of the disruption from COVID-19. Being cloud-based allowed many employees to work remotely, accessing secure systems they needed without having to dedicate hours or days to rewriting processes in an archaic platform.
For many business owners, keeping up with fast-paced changes in technology can be difficult. You'll find that your ERP system is not always able to keep pace with rapid market changes because it might have been designed years ago. It may have fallen behind on updates due to the time commitment of re-customizing upgrades or implementing new technologies like AI into the process.
Your customers will also notice if you don't take steps to stay updated: growing frustrated when their needs are not being met, perhaps making them look elsewhere for other services. Or worse yet; competitors could get a leg up while you're stuck trying desperately just to play catch up!
There's good news.
Nowadays, modern ERP is a piece of cake compared to the inflexible behemoth of yesteryear. You can get all the latest and greatest features for your company, even if you're in sectors like manufacturing, engineering, or retail. Technology has come so far that it's easier than ever for companies – big and small – to reap the benefits of an efficient business model with business operating systems (BOS). It doesn't matter how large or complex your enterprise may be; cloud-based ERP or BOS is designed to help make life easier, while also boosting productivity exponentially.
Shifting to cloud ERP can be a game-changer for your company.
Why Cloud ERP?
A cloud ERP is essentially a Software as a Service (SaaS) that allows users to access the company's business operating system virtually, from any place and time, as long as they have internet connectivity. According to Hubspot, 14% of organisations moved from legacy systems to advanced ERPs, 62.7% of businesses opted for cloud-based ERP systems rather than on-premise software for their affordability, ease of installation, and minimal IT infrastructure.
Cloud-based ERP solutions have become more popular as they have expanded to support most business functions, from back-end processes to front-office operations. They are attractive because of their simplified deployment procedure, host of new functionalities readily available, the need for minimal IT resources in comparison with traditional onsite installations, plus the support for remote staff. Here are compelling reasons why cloud ERP is here to stay.
It Costs Less
Employing IT staff is expensive. Buying dedicated servers is pricey. Ensuring and maintaining the hardware alone is costly, and we haven't even gotten to the cost of the ERP or BOS system yet. Switching to cloud ERP instantly cuts costs since the vendor is responsible for any essential upgrades, the hardware, facilities, and the covered software. There will still be a monthly subscription fee per user, however, it is significantly less expensive. Additionally, you will be able to forecast expenses and pay for only what you need.
Cloud ERP Makes Communication and Collaboration Easier
The frustration business owners and leaders face when it comes to barriers in communication, be it due to a dispersed workforce, varying time zones, or lack of supporting technology, can be operationally devastating. With cloud ERP, collaboration and secure data sharing is as easy as if you were all in the same office together. This is true whether you are worldwide or regional. This immediately improves efficiency and productivity.
Data Processing is Streamlined and Secure
The one true benefit of ERP – be it cloud-based or locally hosted – is its ability to reduce admin and store all business data on one central location. This is amplified with cloud ERP, facilitating staff members that deal with files from all over the world. Human error and lost data is eliminated because cloud computing allows you to have every file in its exact place. This removes version control issues, and every staff member has the very latest version of customer and business data at their fingertips.
Another advantage to ERP cloud services is that it shields your business from business disruption in the event of external challenges like power outages, corruption, and hardware failures. Data is backed up so you can bounce back with ease, and you can access any file at any time from anywhere. The application's security protocols prevent unauthorised personnel from accessing sensitive company information, ensuring data is only seen by those who need it.
You Can Make Better Decisions
Because BOS systems integrate all departments, from the back-office that handles tasks like quoting and accounting, to warehousing and stock management, to purchasing and supplier management, to business management reports and analysis, you eliminate the cancer of business silos and silent teams. Cloud-based ERP gives staff the important information they need to do their jobs better, faster, smarter.
More importantly, it gives owners and leaders a helicopter view with crystal clarity on every aspect of the business, as well as predictions on what is to come. This makes for smarter, more confident, data-backed decision-making in the face of a highly competitive, evolving marketplace.
How to Choose your Cloud ERP with Long-term Potential
When considering a cloud BOS or ERP solution, you need to answer typical ERP evaluation questions:
What are the business requirements?
What are the functionality requirements?
Are there integration considerations?
What is the TCO and the ROI?
Is the vendor reliable? Have they carried out implementations in industries like yours?
Is there a clearly defined implementation methodology in place?
Additionally, ask about the degree of flexibility, ease of use, and customisation capabilities of the application before you buy.
When it comes to increasing business stability and building a business that is ready and poised for the future, cloud ERP is the agile and robust bridge between ever-evolving business needs and ERP technology.